This week I recalled something that happened very often in the golden age of advertising agencies: Hundreds of new ideas were generated each week. The truth, However, is that very few came to its execution.
The drawers of the agencies were full of good ideas, abandoned until better times came. Some were recycled, others entered the eternity of oblivion.
Having the ability to generate ideas is great, but if you don't think about the feasibility of its execution, are dead ideas. And with viability I mean an approachable cost, reasonable start-up time, And, most importantly, guaranteed short-term results.
In this post I want to value, One more time, senior experience to put ideas into practice. If you're short on time, I'll summarize it to you in a minute in this video:
Lack of experience conditions the execution of ideas
A few days ago I read an article Jeff Haden, editor of Inc. magazine., in that he claimed that it's much harder to execute ideas well when you have limited experience. It's also much harder to make smart tactical decisions, especially when you need to make a number of decisions on a day-to-day
Gaining experience is the only way to reduce the number of things you don't know, and have a reasonable idea of what you do right and which you don't.
45-50 Years, the perfect age to start a project and get it to run
What you read. A study between 2.7 millions of Startups found the ideal age to start a business. If you're close to the 50 Years, you may think it's too late to start a business. Error: It's actually the perfect time.
I advise you to read Hagen's entire article in Inc. to demystify the belief that undertaking is a thing of the 20 or of the 30. Yes, at that age, new ideas abound, but the way to put them into practice is unknown.
A recent study by the Census Bureau and two teachers from the Massachusets Institute of Technology (Mit) concluded that the most successful entrepreneurs tend to be middle-aged, even in the tech sector. Researchers compiled a list of 2,7 millions of company founders who hired at least one employee between 2007 And 2014. The average founder of a startup had 45 years when you founded the most successful tech companies, what do you think? Are you surprised?
The innovation department in the hands of seniors?
More than one will have a sore eye with this headline. A few weeks ago, in the post But well... what's going on in Spain with the seniors?, emphasized that many large companies are getting rid of senior talent to forced marches, pre-retirement to professionals since 53 Years.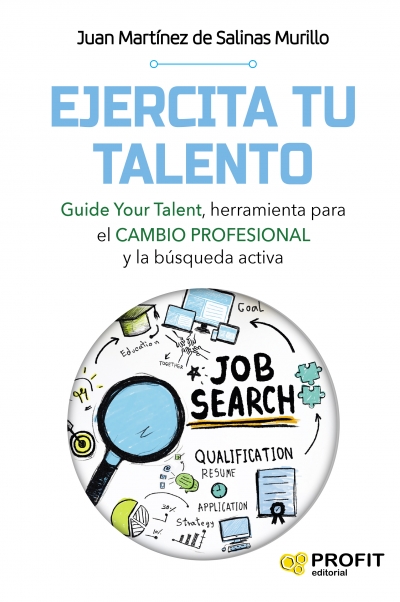 This week, presentation of the book of Juan Martínez de Salinas "Exercise your talent" (book that I recommend to anyone who needs a professional change), the senior theme emerged. Colia Hil, expert Cooldys Talent, asked John if the exercises in the book were useful for seniors. Affirmative answer. Also one of the speakers, my colleague and friend Arancha Ruiz, argued that large companies need to rejuvenate their templates (alluding to pre-retirements).
The thing is, now it's no longer a matter of age, it's a matter of competence. The investigation in question indicates that if companies dived from the seniors they will lose the ability to execute new ideas, and I find that especially serious.
Is a new opportunity opened up for seniors taking responsibility for innovation? or better, of the implementation of this innovation? I leave it there, and I hope that Colia and her colleagues Laura Rosillo And Jaume Gurt you can give your opinion on it.
At the risk of falling into cheered cirta, I dare say:
Only the one who renounces curiosity ages
As Jeff Haden concludes, "science shows that your experience, your skills, your connections, your expertise, And yes, your age, they're on your side".
Stock Photos from imaguru / Shutterstock
Convinced that everything leaves a mark, I help companies better connect with their stakeholders through personal branding programs (personal brand management) and employee advocacy (programs of branded internal ambassadors).
Socio of Soymimarca's Integra Personal Branding, Brand Directory of Omnia Branding, I also collaborate with Ponte en Valor, Brandergizers, MoreThanLaw, Noema Consulting and Quifer Consultores.
I participate in various programs at IESE, ISDI and EAE, among others. Collegiate advertising, Master in Marketing. Humanities Degree Student.
My advertising DNA comes from 20 years in agencies: Time/BBDO, J.W.T., Bassat Ogilvy, Saatchi & Saatchi, Altraforma and TVLowCost among others.